Nursery Kids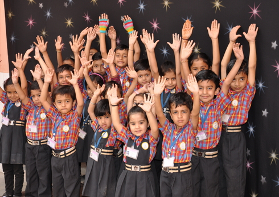 Digischool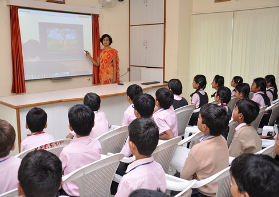 Toy Room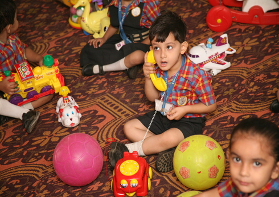 Welcome to THE KPES
[b]THE KERALA PEOPLE'S EDUCATION SOCIETY [/b]was established on August 23, 1976 and registered under Society Act and Public Trust Act with a vision to facilitate [b]"English medium Education for all"[/b]. We have made a revolution in Education in the city of Bhavnagar by starting a Kindergarten in 1977 with just 40 students.

23rd August is observed as "Establishment Day" of our Institution. The KPES English School and The KPES College are managed by The Kerala People's Education Society. Our Institutions are of cosmopolitan in nature.
AIMS
To impart education through English medium to the children from all sections of the society starting from Nursery to Post-graduation under one umbrella by maintaining the Indian culture and traditions.
To inculcate Arts, Sports & Cultural talents in children along with education curriculum with an aim to make them at par with international level.
VISION
Education for all. To create a strong culture for English medium education among common people at par with global standard.
MISSION
To provide a secular, caring, disciplined and ethical environment that will encourage students and staff to be the best in the field of education.
We extend help to students who come from economically backward family for the uplift of education. We request our site viewers to extend their might by sponsoring such students.